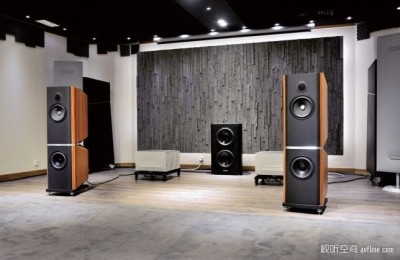 Boxe de podea high end Kudos Titan 808, made in UK
Primesti 5000 puncte
Produs:
Nou
, Certificat de garanție 72 luni, Cu factură
Politica de retur:
Acest produs poate fi returnat in 3 zile
Detalii


Vânzatorul este direct răspunzator pentru produsul afișat în această pagină.
Tip

Boxe podea

Putere

250 - 500 W
Specificatii
Type 2.5 way, isobaric bass reflex, floor stander
Recommended amplifier power 25W – 300W
Sensitivity 91dB / 1W / 1m
Nominal impedance 8 ohms
Frequency range 20Hz – 30kHz AIRR (average in-room response)
Tweeter SEAS – Kudos Crescendo K3 29mm fabric dome
Mid bass driver SEAS – Kudos 220mm Nextel coated paper cone with 39mm voice coil
Bass driver 2 x SEAS – Kudos 220mm double coated hard paper cone with 39mm voice coil
Dimensions 1,115mm (h) x 275mm (w) x 370mm (d)
Weight 66kg

Kudos Titan 808


Launched in 2015, the mighty Titan 808 is the flagship of the Kudos range. It takes the place of our original Titan 88, but while the two may share a name, the Titan 808 is a completely unique design. From the ground up, it has been engineered to be one of the fastest, clearest, most coherent and musically engaging loudspeakers ever created.


Industry-leading drive units


The Titan 808's drive units are among the best in the world, crafted exclusively for Kudos by renowned Norwegian specialists SEAS.



In our original Titan 88, we took SEAS' legendary 29mm Crescendo K2 fabric dome tweeter and worked closely with SEAS to further develop its capabilities exclusively for Kudos. For the new Titan 808 we've gone even further, again working extensively with SEAS to give the Crescendo a detailed redesign. An improved magnet system incorporating copper shorting rings, a completely new resonance chamber and a new face plate profile all combine to deliver an even cleaner, faster and more musically detailed performance.



The mid/bass driver, which is also exclusive to the Titan 808, has been similarly reengineered to further enhance its match with the new tweeter and hence to produce seamless integration and response over the frequency range.



The twin bass drivers feature high quality hard paper cones, double-coated to ensure excellent stiffness while retaining the natural damping properties of paper. A long voice coil and injection-moulded alloy framework maximise the linear excursion of the drive cone.



Complex cabinetry


Each speaker consists of an independent upper and lower cabinet, separated by precision-machined spacers and a port resonance guide. The upper cabinet houses the tweeter and mid/bass drive unit while the lower cabinet houses the two bass drivers. These are positioned in an isobaric arrangement, where the second driver is placed internally back-to-back with the first. This produces a significantly improved bass response and minimises bass distortion. By separating the cabinet into two parts, the higher and lower frequencies remain unaffected by each other, preserving a remarkable clarity to the sound even at very high volumes.



Considerable investment has been made in controlling panel resonance with a minimum of damping. The cabinets are made from a combination of high-density fibreboard laminates of three different thicknesses: 25mm, 36mm and 50mm. Optimised internal bracing and damping is used, again to minimise resonance. A triple laminate front baffle, angled back to improve dispersion, provides a solid mounting platform for the drive units to further eliminate vibration.



Both cabinet sections are port-loaded into the gap between them, and are controlled by the port resonance guide. Venting the ports into a shared and controlled fixed boundary gap reduces port resonance and minimises phase error, producing a beautifully natural and life-like sound free from the usual issues associated with reflex designs.



The lower cabinet is attached to the plinth via a membrane to control energy transfer. The plinth itself provides the best possible grounding interface with very high-density fibreboard being combined with damping compound and a 5mm steel plate, into which precision-milled stainless steel spikes are fitted.



The details that count


Our obsession with seamlessly matched drive units is driven by our firm belief that one of the keys to a truly musical performance from a loudspeaker is a minimalist, low order crossover.
Galerie foto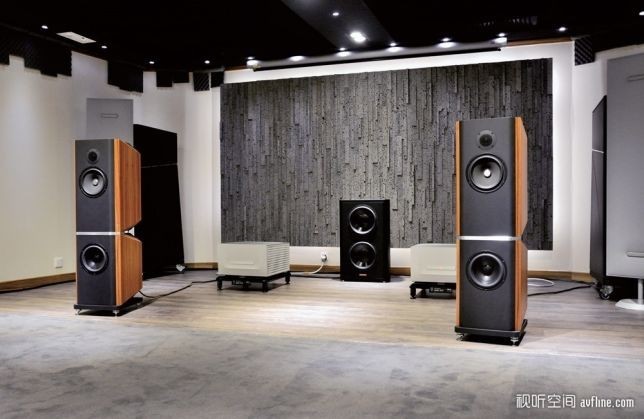 Modalitati de livrare si plata
LIVRARE
In Bucuresti
- Predare personala - grand arena mall in max. 1 zi lucratoare

- Prin Curier rapid - 100 Lei in max. 2 zile lucratoare
In Romania:
- Prin Curier rapid - 200 Lei in max. 2 zile lucratoare
Politica de retur
- Produsul se poate returna in maxim 3 zile lucratoare
- Metoda de retur: Ramburs contravaloare produs
- Costul transportului va fi suportat de catre cumparator
- Alte detalii: Retur acceptat in conditiile Garantiei de Livrare
Boxe de podea high end Kudos Titan 808, made in UK