Laptop Apple 13.3'' MacBook Pro 13 with Retina display, Broadwell i5 2.7GHz, 8GB, 128GB SSD, Intel Iris Graphics, Mac OS X Yosemite
Produs:

Nou, Ofer garanție, Cu factură

Disponibilitate:

Preț:

Anuntul a expirat la:

25.06.2017, 03:22

Ai o nelamurire?
Laptop Apple 13.3'' MacBook Pro 13 with Retina display, Broadwell i5 2.7GHz, 8GB... - Descriere
Vânzatorul este direct răspunzator pentru produsul afișat în această pagină.
Stare produs: Nou
Garanție: Ofer garanție
Factură: Cu factură
Disponibilitate: - Vezi produse similare
Specificatii
MF839ZE/A
Laptop Apple MacBook Pro Retina, 13" (2560x1660) Retina (LED-backlitIPS), Intel Dual-Core i5 (2.7GHz, Turbo Boost pana la 3.1GHz, 3MB) ,video integrat Intel Iris Graphics, RAM 8GB DDR3 1600MHz (1x8GB), SSD128GB PCIe, no ODD, Card Reader SDXC, Boxe stereo + Dual mi c, HD-720pFaceTime camera, WLAN a/c, Bluetooth 4.0, Porturi:2xUSB3.0/2xThunderbolt II/1xHDMI, adaptor 60W, Baterie 10 ore de browsing (WI-FI), Tastatura iluminata INT, TrackPad, 1.57kg, 314x219x18mm (WxDxH), OS X Yosemite
Apple MacBook Pro 13 cu ecran Retina pe noua platforma, Intel Broadwell.

Ecran Retina inovator.
Arhitectura flash integrala.
Design incredibil de subtire si usor.
Procesoare Intel de a cincea generatie.
Cand proiectezi un ecran cu atat de multi pixeli - peste patru milioane la modelul de 13 inchi si peste cinci milioane la modelul de 15 inchi - rezultatele sunt absolut uimitoare. Densitatea pixelilor este atat de mare incat ochii tai nu pot distinge pixelii individuali. Imaginile capata un nivel complet nou de realism. O rezolutie spectaculoasa de 2560x1600 la MacBook Pro de 13 inchi si o rezolutie la fel de impresionantă de 2880x1800 la MacBook Pro de 15 inchi iti permit sa vezi imaginile tale de inalta rezolutie in cel mai mic detaliu. Iar textul este atat de clar incat ai impresia ca e‑mailurile, paginile web si documentele sunt tiparite.
Ecranul Retina reduce reflexiile, mentinand in acelasi timp calitatea si culorile incredibile. Raportul sau ridicat de contrast ofera nuante mai inchise de negru si mai deschise de alb. Iar restul culorilor sunt intense si vibrante. Tehnologia IPS ofera un unghi de vizionare a ecranului de 178 de grade, asa ca vei vedea diferenta din orice unghi privesti. Si te vei indragosti de ce vei vedea.
| | |
| --- | --- |
| | MacBook Pro de 13 inchi are o autonomie de pana la 10 ore intre incarcari, iar modelul de 15 inchi are o autonomie de pana la 9 ore. Este o autonomie a bateriei impresionanta pentru orice notebook. Dar pentru un notebook ultraperformant, cu o rezolutie extrem de inalta, procesoare si grafica de varf si un design ultrasubtire, autonomia este absolut remarcabila. Bateria incorporata iti ofera pana la 1000 de cicluri complete de incarcare si descarcare si pana la 30 de zile de standby. |
Tip Notebook
Platforma
MacBook Pro 13
Categorie
Business
Display
Diagonala
13.3 inch
Rezolutie
2560 x 1600 pixeli
Iluminare
LED backlight
Tehnologie ecran
IPS
Retina display
Procesor
Producator
Intel®
Familie
Intel® Core™ i5 din a cincea generatie
Nucleu
Broadwell
Numar nuclee
2
Numar thread-uri
4
Frecventa
2,7 GHz
Frecventa turbo max
3,1 GHz
Smart Cache
3072 KB
Tehnologie
14 nm
Procesor grafic integrat
Iris
Memorie
Capacitate
8 GB
Tip memorie
DDR3
Frecventa
1866 MHz
Integrata
8192 MB
Stocare
Solid State Disk
Da
Capacitate SSD
128 GB
Altele
Stocare flash tip PCIe
Placa Video
Producator chipset
Intel
Seria
GMA
Model
HD 6100
Suport DirectX 11
Da
Placa video
Integrata
Unitate Optica
Unitate optica
Nu
Altele
Nu are unitate optica integrata
Sunet
Sunet
HD Audio
Microfon incorporat
Dual
Sistem
Stereo
Conectivitate
Wireless
802.11 ac
Bluetooth
4.0
Porturi
USB 3.0
2
HDMI
1
Iesire audio
1
Thunderbolt
2x Thunderbolt 2
Altele
MagSafe 2
Baterie
Tip
Li-Polymer
Autonomie maxima
10 ore
Putere
74.9 Whr
Dimensiuni Fizice
Dimensiuni
314 x 219 x 18 mm
Greutate
1.58 kg
Software
Sistem de operare
Mac OS X Yosemite
Preinstalat
Da
Software inclus
Aplicatii incluse
Multimedia
Camera web
HD
Cititor carduri
Da
Carduri suportate
SDXC
Tastatura iluminata
Da
Tastatura layout
English
Altele
FaceTime HD camera
Diverse
Culoare
Argintiu
Carcasa
Aluminiu
Tip procesor: Intel Core i5
Producator procesor: Intel
Diagonala: 13.3 inch
Rezolutie: 2560 x 1600
Tip display: Led
Tip placa video: Integrata
Capacitate memorie: 8 GB
Tip stocare: SSD
Capacitate SSD: 128 GB
Sistem de operare: Mac OS X
Culoare: Argintiu
Laptop Apple 13.3'' MacBook Pro 13 with Retina display, Broadwell i5 2.7GHz, 8GB, 128GB SSD, Intel Iris Graphics, Mac OS X Yosemite - Galerie foto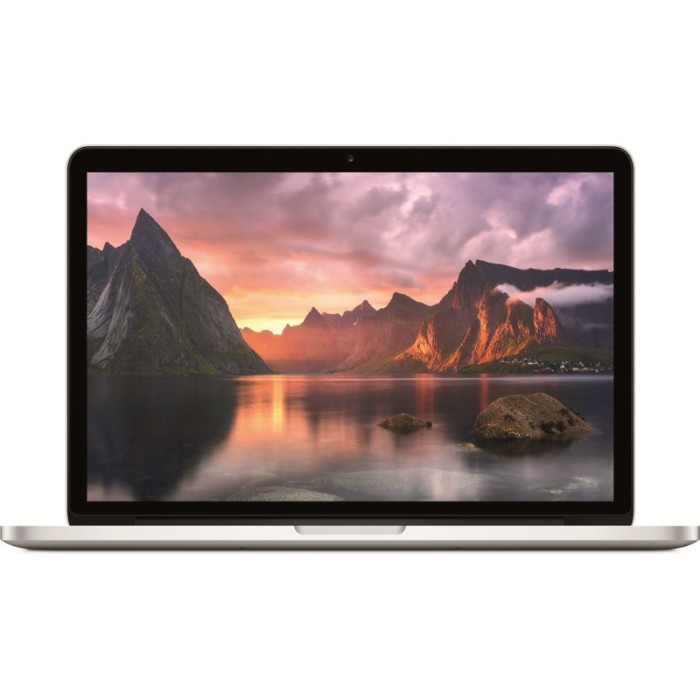 De cate ori a fost vazut acest articol:
67
Vanzatorul a activat discutia privata pentru acest articol
Cei care au vazut acest produs au cautat si: